Are You Organizing An Event?
If yes, then we can help! Simply click on any of the boxes below to get started:
In The Past 15 Years…
We have participated in over 14,947 events to provide fun-filled activities and services for our clients. Our top clients include: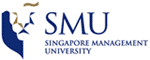 What Some of Our Clients Are Saying…
Arts & Carts Went The Extra Mile To Satisfy Our Clients
We at Fantasy Parties are very pleased with the level of service and professionalism that Arts & Carts and her crew provide with their candy floss and popcorn carts.
We are especially impressed with the variety of flavours that Arts & Carts creates for the candy floss and pop corn, even going the extra mile in creating special flavours for clients.
We would highly recommend Arts & Carts for your event.
- Caroline Cornelius-Jones (Fantasy Parties Pte Ltd)
I'm Pleased They Went The Extra Mile!
It has always been a great experience working with both Theresa & Gavin. They have provided me great support for all my events and went the extra mile for me whenever I need a helping hand. Would like to take the chance to say a big thank you to you guys! Keep up the good work and see you guys soon! Cheers!
- Michele Chen, Events Manager, Project Vaults Pte Ltd
Materials & Manpower At A Very Competitive Price!
I would like to take this opportunity to thank you and your team for your continuous support in my events especially during Centre for Enabled Living LivEnabled Showcase 2012 and Total Defence Day 2013.
Your suggestions for fringe activities based on the various themes of my events have always been delightful, exciting and well-received by my clients so I'm truly thankful for that.
Last but not least, I must highlight that you have always been very accommodating on my event budget as well, providing me with plenty of activity materials and manpower yet at a very competitive price.
Your prompt support and professionalism has definitely contributed to the success of my events and I look forward to more collaboration in the near future.
- Glenn Ang (Pico Art International Pte Ltd)
To Get Started…
Simply select any of the boxes at the start of this page.
If you would like to get our full price list, please contact us via the contact form on the right sidebar of this page with your valid email address and contact details, so we can send them to your email inbox.
And if you're organizing charity events, let us know! We can provide sponsorship for your events.