Are You Organizing An Event?
If yes, then we can help! Simply click on any of the boxes below to get started:
In The Past 15 Years…
We have participated in over 14,947 events to provide fun-filled activities and services for our clients. Our top clients include: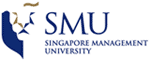 What Some of Our Clients Are Saying…
Your Go-To Person for Event Services!
Thanks heaps to Theresa and team who have provided great assistance with their wide range of activities and professional services for all our events. Definitely your go-to person for any event services!
- Fabian, The Events Station Pte Ltd
We Received Really Good Feedback For Your Services!
Thank you for being part of the Standard Chartered F1 Family day event. It was a definite success, and we received really good feedback. The face painting was excellent and I'm very sure the kids were pleased with whatever they asked for, so thank you.
On behalf of the JMW team, please extend our thanks to the rest of your staff.
- Rachel Merrie (Jack Morton Worldwide)
I'm Pleased They Went The Extra Mile!
It has always been a great experience working with both Theresa & Gavin. They have provided me great support for all my events and went the extra mile for me whenever I need a helping hand. Would like to take the chance to say a big thank you to you guys! Keep up the good work and see you guys soon! Cheers!
- Michele Chen, Events Manager, Project Vaults Pte Ltd
To Get Started…
Simply select any of the boxes at the start of this page.
If you would like to get our full price list, please contact us via the contact form on the right sidebar of this page with your valid email address and contact details, so we can send them to your email inbox.
And if you're organizing charity events, let us know! We can provide sponsorship for your events.