Are You Organizing An Event?
If yes, then we can help! Simply click on any of the boxes below to get started:
In The Past 15 Years…
We have participated in over 14,947 events to provide fun-filled activities and services for our clients. Our top clients include: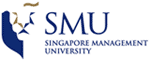 What Some of Our Clients Are Saying…
We Will Introduce Your Services to Our Friends!
I would like to extend my gratitude to you and your team for a great job done over the weekend and as always you delivered  your services with professionalism.
We hope to work with you again in our next coming event and be sure that we will not hesitate to introduce your services to our friends in the same industries.
- Dennis Chee (Different Strokes Production)
You're Our Choice for Event Vendors!
Thank you for the excellent service rendered from ARTS and CARTS over the past years.
We have a list of different vendors that we work alongside with. Our choice is Arts & Carts. What sets Arts & Carts apart from other vendors is their commitment to provide friendly and approachable staff, quality in service and swift coordination.
We look forward to working with Arts & Carts for events to come.
- Miki Hay, Business Director, HD FX PTE. LTD.
Good & Friendly Services With Good Attitude!
Thank you so much for the good & friendly services provided so far.  I am really impressed with your good attitude.  Keep up the good work and hope to see more innovative services from you.
- Carol Lim (Events Planner, Stage On! Pte Ltd)
To Get Started…
Simply select any of the boxes at the start of this page.
If you would like to get our full price list, please contact us via the contact form on the right sidebar of this page with your valid email address and contact details, so we can send them to your email inbox.
And if you're organizing charity events, let us know! We can provide sponsorship for your events.