Are You Organizing An Event?
If yes, then we can help! Simply click on any of the boxes below to get started:
In The Past 15 Years…
We have participated in over 14,947 events to provide fun-filled activities and services for our clients. Our top clients include: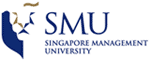 What Some of Our Clients Are Saying…
So Satisfied... We've Recommended Arts & Carts To Others
We want you to know that we are very pleased with the quality of service your company provides on 22 October 2008 at East Coast Park for our client - Shimuzu Family Day. We sincerely appreciate your responsiveness and the way you conduct business.
We have recommended your company to others because of our satisfaction with your service. We look forward to doing business with you for years to come.
- Serene Hoe (Senior Executive, Three Angles Production Pte Ltd)
No More Worries... Thanks to Arts&Carts!
We are really are grateful to Arts&Carts' support over the years. You guys are fantastic, with you guys as support, we never have to worry.
- Kai, 
Event Executive,
The Barnett Group
Your Go-To Person for Event Services!
Thanks heaps to Theresa and team who have provided great assistance with their wide range of activities and professional services for all our events. Definitely your go-to person for any event services!
- Fabian, The Events Station Pte Ltd
To Get Started…
Simply select any of the boxes at the start of this page.
If you would like to get our full price list, please contact us via the contact form on the right sidebar of this page with your valid email address and contact details, so we can send them to your email inbox.
And if you're organizing charity events, let us know! We can provide sponsorship for your events.