Are You Organizing An Event?
If yes, then we can help! Simply click on any of the boxes below to get started:
In The Past 15 Years…
We have participated in over 14,947 events to provide fun-filled activities and services for our clients. Our top clients include: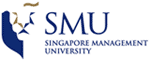 What Some of Our Clients Are Saying…
No Doubt We've Chosen The Right Vendor to Work With!
I am writing to thank and congratulate Arts and Carts for the wide range of services provided at many of our events. Their efficiency and resourcefulness has contributed to the success of many of our events and our team at The Events Station is in no doubt that we have chosen the right vendor to work with.
On behalf of the team of The Events Station Pte Ltd, I would like to thank Arts and Carts for their efforts. It has been a great pleasure working with you.
- Gwen (Event Manager, Events Station Pte Ltd)
Provides Consistently High Services & Support We Depend On!
Thank you for all the effort, flexibility and professionalism for our past events. You have provided the kind of consistently high services and support that we have come to expect and depend on that it makes a pleasure to do business with Arts & Carts.
We are looking forward to having your organization once again to run our activities for the upcoming Open House on Sunday, 6 June 2013.
Best wishes for a long and successful future.
- Fauziah Ali, Membership Sales Executive, The British Club Singapore
We Received Really Good Feedback For Your Services!
Thank you for being part of the Standard Chartered F1 Family day event. It was a definite success, and we received really good feedback. The face painting was excellent and I'm very sure the kids were pleased with whatever they asked for, so thank you.
On behalf of the JMW team, please extend our thanks to the rest of your staff.
- Rachel Merrie (Jack Morton Worldwide)
To Get Started…
Simply select any of the boxes at the start of this page.
If you would like to get our full price list, please contact us via the contact form on the right sidebar of this page with your valid email address and contact details, so we can send them to your email inbox.
And if you're organizing charity events, let us know! We can provide sponsorship for your events.